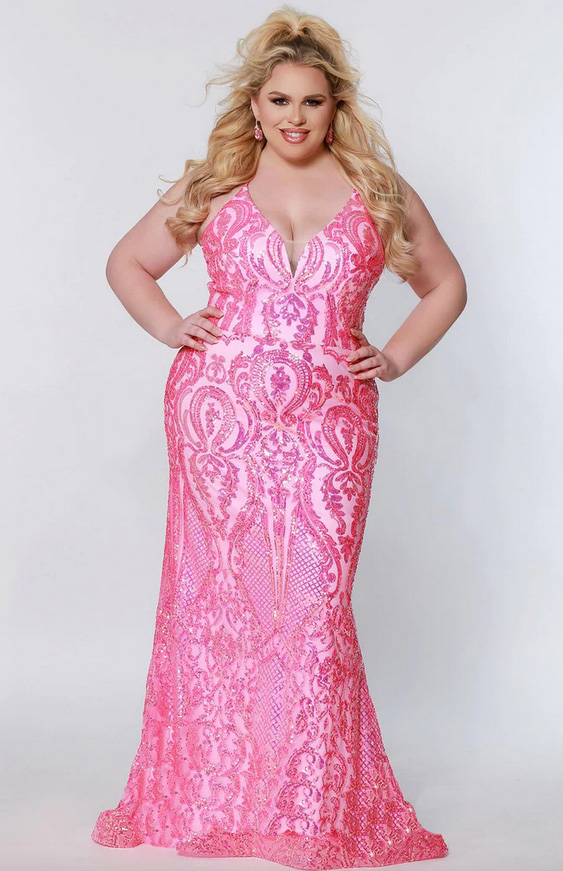 Welcome to VT & NH's BEST Selection of Prom Dresses & Plus Size Prom Dresses!
Plus size prom dresses are our specialty at Christine's Bridal and Prom. Are you looking for the perfect prom dress or best selection of plus size prom dresses? Do you live in Vermont or New Hampshire? If so, you've found your the perfect "fit'!
Christine's Bridal & Prom is your source for all things prom and the best prom dresses and plus size designer prom dresses VT and NH has to offer. Whether it is ball gowns or pageant dresses – homecoming dresses or fully beaded and fabulous formals, we have them all!
From a Double Zero, to a 42W, We've Got Your Size!
Our dresses are offered in all sizes – from petites to plus size prom dresses, and we offer our famous "same school guarantee"! If you buy your dress at Glitter Prom (a division of Christine's Bridal) than we won't sell it to anyone else at your school! So go on – take a look at our 2023 prom collection and our hottest styles. All of our dresses are in stock, in sizes 00 to 42W, and are ready to take home with you today!
Affordably Priced Prom Looks
Are you looking for an affordable dress for prom? Then look no further! Our prom dresses are priced from $200 to just $500.00 in our prom shop. From our huge selection, you are sure to be able to find a fabulous prom dress, homecoming dress or formal gown in our 2023 prom dresses, party dresses and evening gowns collections.
We have ball gowns for winter formals and pageants, short prom dresses and long prom dresses for every occasion. Whether you are going to a 2023 prom or a wedding, or just looking for a cocktail dress to wear for a party, you will find it here!
Hundred Of Colors To Choose From
With so many options, there are colors for every taste. You can choose from solid colors – red prom dresses, pink, royal blue dresses, black prom dresses… . Or mix it up! Pick from ombres, prints, or solids. All stocked are ready to wear in sizes petite to plus size!
Your perfect prom dress, plus size prom dress, sexy party dress, short cocktail dress, long formal dress, or ball gown is waiting! The pictures shown represent just a small number of dresses that we have in stock – please visit us today to to see our full collection of gowns.
Christine's Bridal is home to Glitter Prom. The prom shop is open seasonally from January thru mid May. No appointments are needed in the prom shop during the months of January thru May. Please "Like" us on facebook for special exclusive coupons!
• Prom dress stores Vermont • Prom dress shops Vermont • Prom dress stores NH • Plus Size Prom Dresses
Save
Save
Save
Save
Save
Save